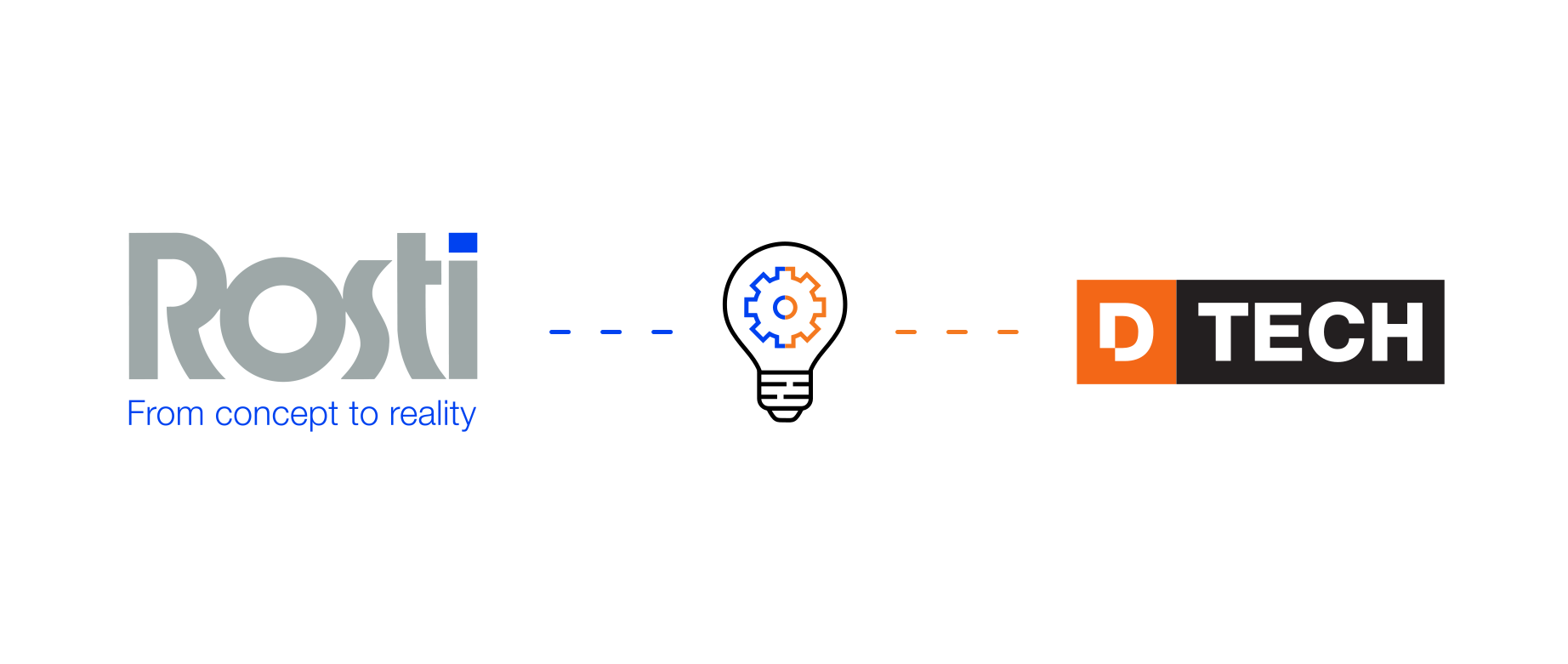 Cooperation agreement with Rosti Poland Sp. z o.o.
Four months have passed since D-TECH and Rosti Poland concluded a cooperation agreement and R&D works. This is a special distinction for us. Rosti Poland is part of the international Rosti Group belonging to the Swedish concern Nordstjernan. The company specializes in providing production services related to plastics processing by injection moulding, painting, and decoration.
Our common goal is to cooperate on research, development, and implementation of modern technologies in production facilities. For us, undertaking cooperation is an opportunity to apply our solutions in practice. Rosti is a demanding customer who is prepared and focused on technological development.
Research and development will be carried out in the field:
MES (Manufacturing Execution System) class software,
CMMS (Computerized Maintenance Management Systems) class software,
System Integration,
Digitalization of processes,
The Industry Internet of Things,
Analytics and Big Data,
The technology of AR (Augmented Reality) and VR (Virtual Reality),
Cybersecurity,
Cloud Computing.
We are pleased that we have the opportunity to use our capabilities and accumulated experience in a project that is such a challenge. This is certainly one of the most important moments in the history of our company.